Status de Atualizações do Post: BDRip AVi Dual Audio + Legenda

Sinopse :
Baseado no livro "Alfred Hitchcock And The Making Of Psycho", este filme revela os bastidores do clássico Psicose (1960). Na época, mesmo estando no auge de sua carreira, Hitchcock não conseguiu apoio para realizar a obra, porque os estúdios não queriam investir em um pequeno filme de terror. O resultado foi uma produção independente, de baixo orçamento, que encontrou grandes dificuldades para driblar a censura e para ser distribuída nos Estados Unidos, em função das cenas de violência e nudez. Além disso, diversos obstáculos surgiram durante as filmagens, como as brigas constantes entre Hitchcock e sua esposa, Alma (Helen Mirren), os problemas de saúde do diretor e seus desentendimentos com o elenco. Contrariando todas as expectativas, "Psicose" se tornou uma referência no cinema mundial, e um dos maiores sucessos na carreira do cineasta.
Opiniões | Curiosidades | Críticas | Prêmios :
A interpretação de Hopkins como Alfred está maravilhosa, você nem o reconhece. Maquiagem e atuação perfeitas! Só achei que faltou mostrar mais bastidores do filme e o sucesso que ele alcançou com Psicose. Mas adorei e vale muito a pena recomendo a todos os fãs de Hitchcock. O filme tem excelentes interpretações e ótima maquiagem.
Trailer: Assistir
Imagens | Posters | Capa | Cartaz | Fotos: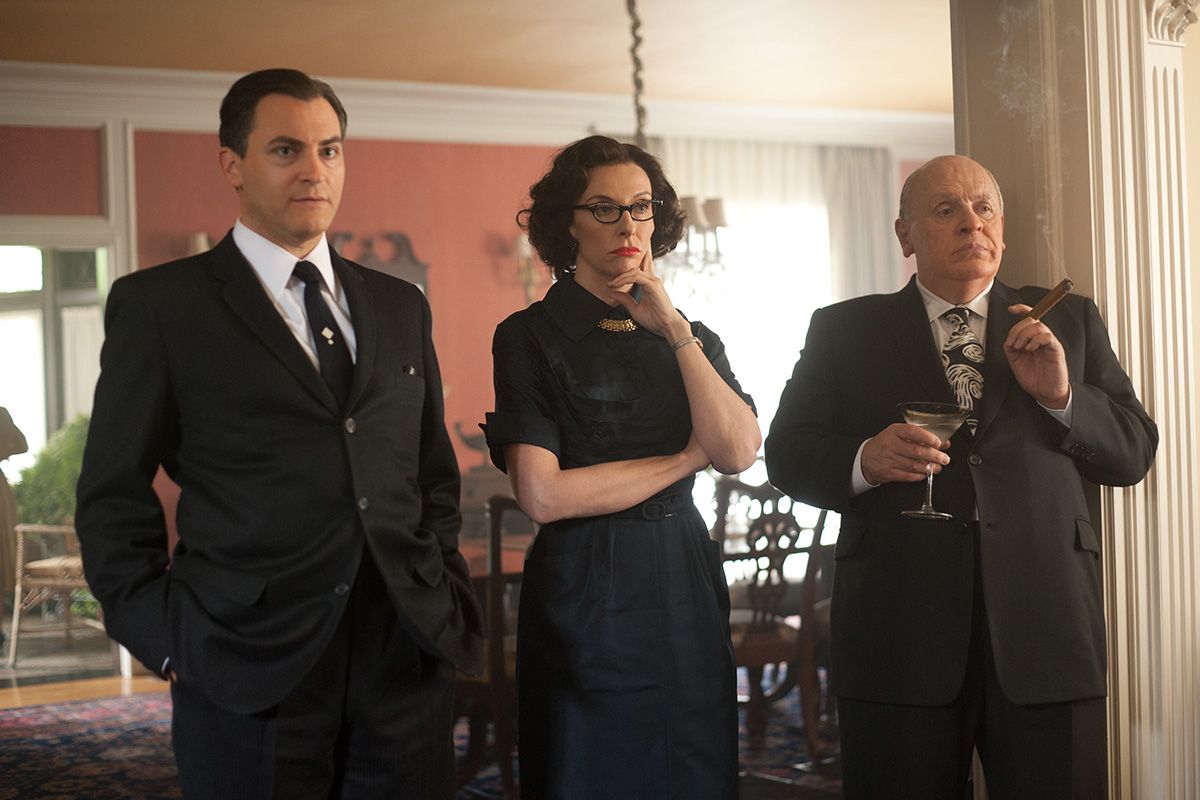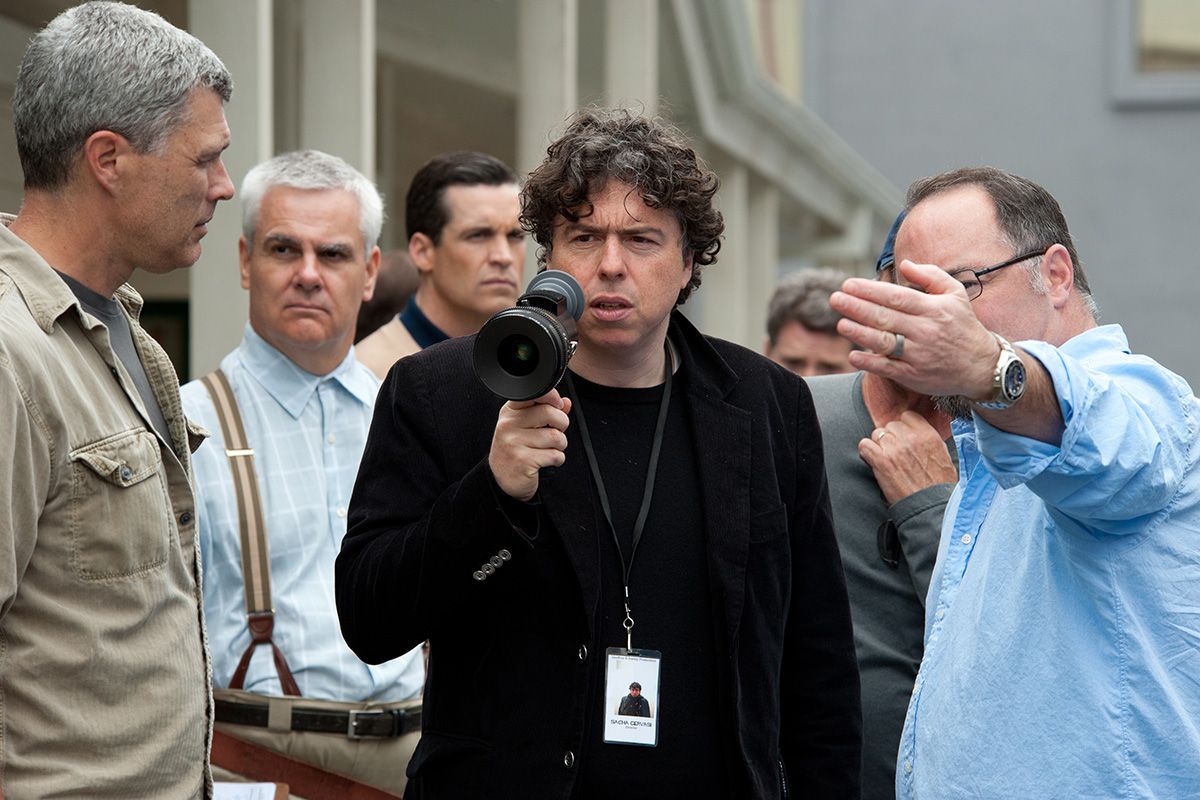 Informações Técnicas :
Título no Brasil: Hitchcock
Título Original: Hitchcock
País de Origem: EUA
Gênero: Drama
Tempo de Duração: 98 minutos
Ano de Lançamento: 2012
Direção: Sacha Gervasi
Estreia no Brasil: 01/03/2013
Estúdio/Distrib.: Fox Filmes
Elenco :
Anthony Hopkins … Alfred Hitchcock
Helen Mirren … Alma Reville
Scarlett Johansson … Janet Leigh
Danny Huston … Whitfield Cook
Toni Collette … Peggy Robertson
Michael Stuhlbarg … Lew Wasserman
Michael Wincott … Ed Gein
Jessica Biel … Vera Miles
James D'Arcy … Anthony Perkins
Richard Portnow … Barney Balaban
Kurtwood Smith … Geoffrey Shurlock
Ralph Macchio … Joseph Stefano
Kai Lennox … Hilton Green
Tara Summers … Rita Riggs
Wallace Langham … Saul Bass
Paul Schackman … Bernard Herrmann
Currie Graham … PR Flack
Spencer Garrett … George Tomasini
Terry Rhoads … Jack Russell
Tom Virtue … NY Theater Manager
Karina Deyko … Pretty Secretary
Steven Lee Allen … Crew Member
Richard Chassler … Martin Balsam
Frank Collison … Henry Gein
Melinda Chilton … Margo (Perkins' Double)
Mary Anne McGarry … Hedda Hopper Type
Jon Abrahams … Reporter #1
Gil McKinney … Reporter #2
Emma Jacobs … Blonde Fan
Spencer Leigh … Nunzio
Sean MacPherson … Waiter
Gerald V. Casale … David Kirkpatrick
Tara Arroyave … Woman Waiting in Line
Judith Hoag … Lillian (Studio Head's Wife)
Josh Yeo … John Gavin
Danielle Burgio … Dead Woman in Tub
John Lacy … First Guard
Howard Gibson … Party Guest
Josette Prevost … Party Guest
Lauren Stewart … Party Guest
Jaehne Moebius … Party Guest
Ana Matallana … Female Prop Assistant
Lindsey Ginter … Male Prop Master
Paul Henderson … Beach Walker
Kay Henderson … Beach Walker
Lisa Marie Boiko … Film Crew
Richard Burns … Film Crew
Meredith Claire … Film Crew
Alexia DuBasso … Film Crew
Jonn Faircrest … Film Crew
Gina Fricchione … Film Crew
James R. Gavio … Film Crew
James Henderson … Film Crew
Bruce Holman … Film Crew
Dion W.H. Holt … Film Crew
Jeremiah Hundley … Film Crew
Michael Kurtz … Film Crew
Joseph Martino … Film Crew
Jeremy S. Miles … Film Crew
Jon Renfield … Film Crew
Linda Sans … Film Crew
James Tappan … Film Crew
Jon Thibault … Film Crew
Sebastian Vale … Film Crew
Jason Wingo … Film Crew
Cynthia Youngblood … Film Crew
Rapunzel … Geoffrey
Cinderella … Stanley
Karissa Barney … Fan (não creditado)
Bill Blair … Premier Theatre Guest (não creditado)
Jehanne Chinnery … Premiere Theater Guest (não creditado)
Lee Christian … New York News Photographer (não creditado)
Claudette Colbert … Lee Addams in The Secret Heart (não creditado)
Sabrina Diaz … Chorus Girl (não creditado)
Cathy Fielding … Chasen's Patron (não creditado)
Leni Ford … Lady Chicago (não creditado)
Chris Goodman … (não creditado)
Mandy Henderson … Premier Movie Patron (não creditado)
David Hill … Leonard J South – Camera Operator (não creditado)
Kimberly Jo Howard … Premier Theater Guest (não creditado)
Hrvoje Klecz … Photographer (não creditado)
Ian Mackay … Chasen's Waiter (não creditado)
Craig Meier … William Russell – Sound Recorder (não creditado)
Tom Michaels … Grip Maintenance Worker (não creditado)
Walter Pidgeon … Chris Matthews in The Secret Heart (não creditado)
Geoff Pilkington … Janet Leigh Fan (não creditado)
Deborah Rombaut … (não creditado)
John Rothman … Accountant (não creditado)
Matt Samuel … (não creditado)
Mia Serafino … Secretary (não creditado)
Gary Sievers … Inmate Mental Patient (não creditado)
Chris Sprister … Press Photographer (não creditado)
Joel Thingvall … Press Photographer (não creditado)
London Vale … Myra Davis (não creditado)
Matt Weinglass … Inmate Mental Patient (não creditado)
Cletus … Chet (não creditado)
Rafael Zubizarreta … (não creditado)
Trilha Sonora :
"Funeral March of a Marionette" Escrita por Charles Gounod
"You're the Only One for Me" Escrita por Alan Ett e William Ashford
Interpretada por e
"Preludes, Op. 28: No. 1 in C Major, Agitato" Escrita por Frédéric Chopin
{erformed by Bianca Sitzius, Piano
"Ain't That a Kick in the Head" Escrita por Sammy Cahn e James Van Heusen
Interpretada por Dean Martin
"Two Hearts Entwine" Wtitten by Jimmy Hastings
"Petite Four Four" Escrita por Peter Robert Vince
"Tweedle Dee" Escrita por Scott Winfield
Interpretada por Georgia Gibbs
"Symphony No. 3 in E Flat Major 'Eroica' Op. 55: Scherzo Allegro Vivace" Escrita por Ludwig van Beethoven
Arranjo de Jim Long
"Kiss of Fire" Escrita por Lester Allen e Robert Hill
Interpretada por Georgia Gibbs
"The Murder" Escrita por Bernard Herrmann
Interpretada por Royal Scottish National Orchestra
Conducted by Joel McNeely
"The Bathroom" Escrita por Bernard Herrmann
Interpretada por Royal Scottish National Orchestra
Conducted by Joel McNeely
Tamanho do Arquivo : 797 MB
Qualidade do Vídeo :

BDRip ( 10 )


Idioma do Audio : Inglês e Português ( Dublado ) – Dual Audio ( 10 )
Servidor : Uploaded
Download / Baixar :
RELEASE : Hitchcock.BDRip.XviD.Dual.Audio-3LT0N