Status de Atualizações do Post: BDRip AVi , 720p e 1080p  BRRip MKV + Legenda

Sinopse :
A luta lega da escritora Deborah E. Lipstadt para provar uma verdade histórica contra David Irving, que a acusa de difamação por declarar que ele não acredita na existência do Holocausto.
Opiniões | Curiosidades | Críticas | Prêmios :
Denial procura sair do comum ao misturar gêneros História, Drama. Fazem parte deste filme: Rachel Weisz, Andrew Scott, Timothy Spall, Tom Wilkinson, Mark Gatiss, Harriet Walter, Jack Lowden, Alex Jennings, Caren Pistorius, Andrea Deck, Maximilian Befort, Will Attenborough, Todd Boyce, Sean Power, Bern Collaco.
Curiosidades
1. A produção é baseada no livro History on Trial: My Day in Court with a Holocaust Denier, de Deborah Lipstadt.
2. David Irving lançou em 1977 o livro Hitler's War, no qual escreveu que o ditador Adolf Hitler não havia ordenado o genocídio de judeus.
3. Em 1993, Deborah Lipstadt publicou a obra Denying the Holocaust The Growing Assault on Truth and Memory, gerando a fúria de David Irving, que processa a historiadora.
4. No ano de 2000, Irving foi condenado como negador do Holocausto.
5. Timothy Spall foi indicado ao prêmio de Melhor Ator Coadjuvante no AARP Movies for Grownups Awards 2017.
Trailer: Assistir
Imagens | Posters | Capa | Cartaz | Fotos: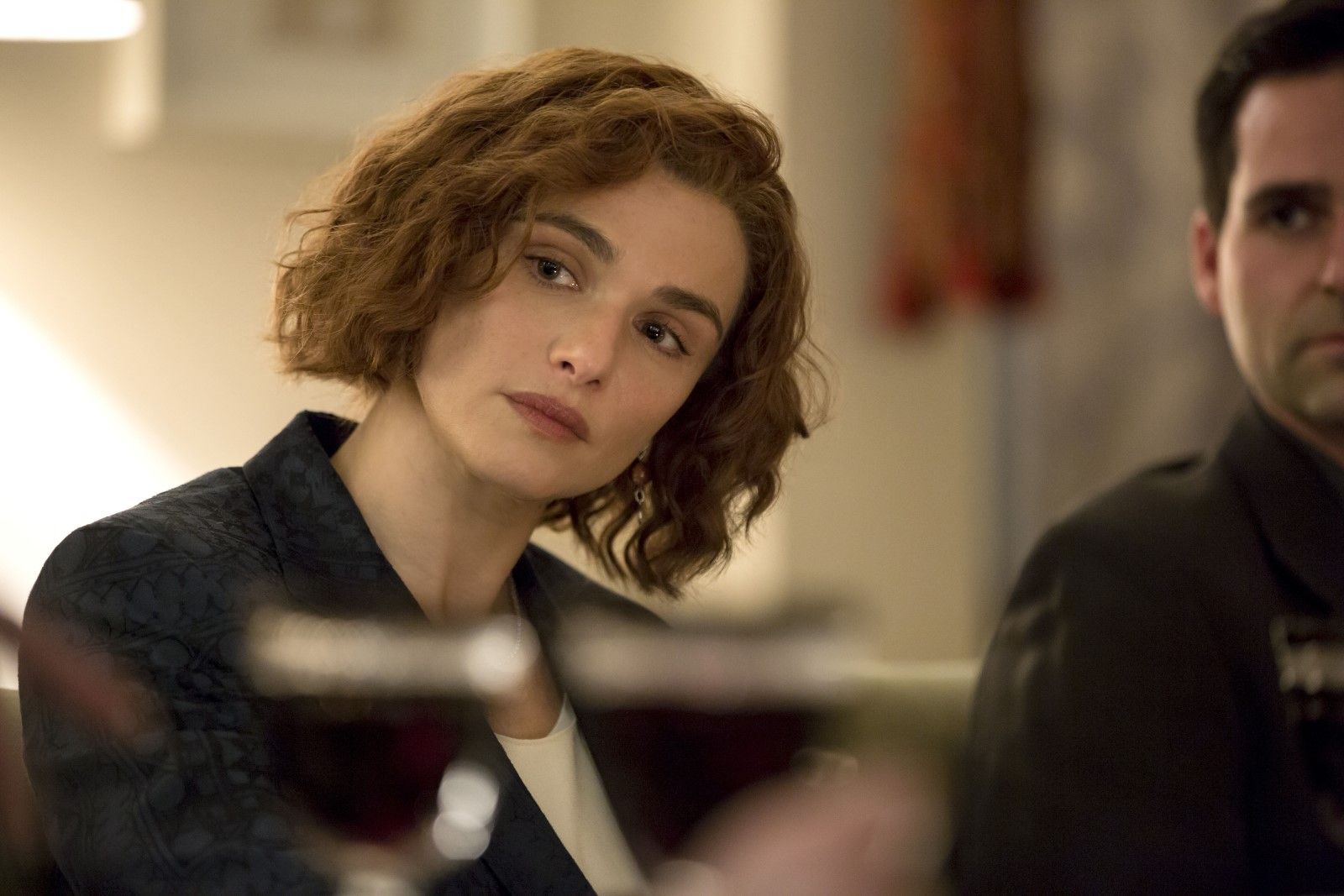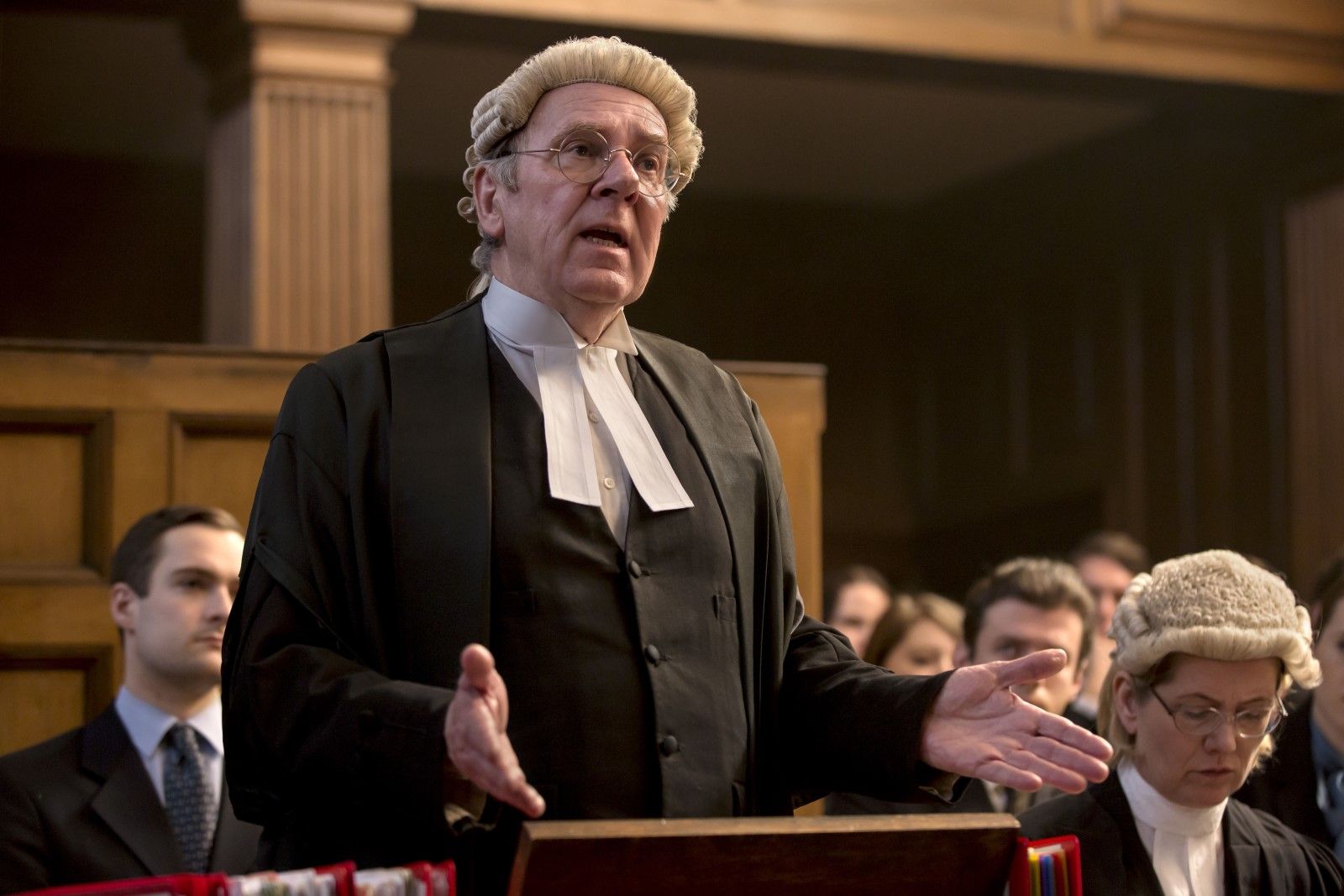 Informações Técnicas :
Título no Brasil: Negação
Título Original: Denial
País de Origem: Reino Unido / EUA
Gênero: Drama / Épico
Tempo de Duração: 109 minutos
Ano de Lançamento: 2016
Direção: Mick Jackson
Estreia no Brasil: 09/03/2017
Estúdio/Distrib.: Sony Pictures
Elenco :
Rachel Weisz … Deborah Lipstadt
Tom Wilkinson … Richard Rampton
Timothy Spall … David Irving
Andrew Scott … Anthony Julius
Jack Lowden … James Libson
Caren Pistorius … Laura Tyler
Alex Jennings … Sir Charles Gray
Harriet Walter … Vera Reich
Mark Gatiss … Professor Robert Jan van der Pelt
John Sessions … Prof. Richard Evans
Nikki Amuka-Bird … Libby Holbrook
Pip Carter … Anthony Forbes-Watson
Jackie Clune … Heather Rogers
Will Attenborough … Thomas Skelton Robinson
Maximilian Befort … Nik Wachsman
Daniel Cerqueira … Sam Glass
Laurel Lefkow … Storm Glass
Elliot Levey … Roger Levy
Helen Bradbury … Rachel Levy
Jacob Krichefski … Rabbi Brenner
Abigail Cruttenden … Janine Stone
Hilton McRae … Judge John Trench
Andrea Deck … Leonie
Lachele Carl … Gloria
Paul Hunter … Judge's Clerk
Amanda Lawrence … Court Usher
Basil Eidenbenz … Omer Arbel
Edward Franklin … Simon
Ziggy Heath … Gerald
Sally Messham … Meg
Sean Power … Mitch
Tom Clarke Hill … Sam Dixon
Jeremy Paxman … Jeremy Paxman
Julie McCarthy … Julie McCarthy
Bob Edwards … Bob Edwards
Amber Batty … Kate Kelland
Jeremy Neumark Jones … Network Reporter #1
Christopher Brandon … Network Reporter #2
Todd Boyce … Network Reporter #3
Sara Powell … Network Reporter #4
Nathalie Armin … Network Reporter #5
Adrian Tauss … Network Reporter #6
Nicholas Tennant … Angry Man
Ian Conningham … Press Conf. Reporter
Joan Iyiola … Press Conf. Reporter #2
Louise Ford … Press Conf. Reporter #3
Nick Harris … Press Conf. Reporter #4
Ian Bartholomew … TV Historian
Laura Evelyn … Maureen
Sparky … The Mutt
Limz Ali … American Student (não creditado)
Andy Apollo … Bellboy (não creditado)
Bern Collaco … Lawyer (não creditado)
Mark Christopher Collins … Neo Nazi (não creditado)
Graham Curry … Press Photographer (não creditado)
Michael Epp … Hans Stark (não creditado)
Mia Farkasovska … Girl (não creditado)
Ellie Fox … Bethany (não creditado)
Jack Gover … American Student (não creditado)
Jake Greenlee … Boy (não creditado)
Chris Groundsell … Legal Observer (não creditado)
Natasha Mendez … Dinner Guest (não creditado)
Anthony Milton … Nazi Extremist (não creditado)
Grace Sinclair … Waitress (não creditado)
Alyx Stone … American Student (não creditado)
Anne Wittman … Shira Nachson (não creditado)
Christian Wolf-La'Moy … Lawyer (não creditado)
Trilha Sonora :
"Morning Edition Theme" Composta por B.J. Liederman
"Largo from Piano Sonata No. 3 in B minor, Op. 58" Composta por Frédéric Chopin
Interpretada por Idil Biret
Licensed
"Dies Bildnis Ist Bezaubernd Schon" Por Wolfgang Amadeus Mozart
Interpretada por The Cavendish Orchestra
Publicada por Cavendish Music Co. Ltd.
"Die Krahe from Wintereisse, Op 89, D.911 XV" Composta por Franz Schubert
Licensed
"La Giesango" Interpretada por Dikanda
Licensed
Composta por Traditional Time
Arranjo de Anna Witczak
Publicada por Dikanda
Tamanho do Arquivo : 793 MB
Qualidade do Vídeo :

BDRip AVi ( 10 )


Idioma do Audio : Inglês ( 10 )
Servidor : Uploaded
Download / Baixar :

RELEASE : Denial.2016.BDRip.XviD-BGD

OPÇÃO 2 :
Tamanho do Arquivo : 1020 MB
Qualidade do Vídeo :

720p BRRip MKV ( 10 )


Idioma do Audio : Inglês ( 10 )
Servidor : Uploaded
Download / Baixar :
RELEASE : Denial.2016.720p.BluRay.x264.ShAaNiG
OPÇÃO 3 :
Tamanho do Arquivo : 2.04 GB
Qualidade do Vídeo :

1080p BRRip MKV ( 10 )


Idioma do Audio : Inglês ( 10 )
Servidor : Uploaded
Download / Baixar :
RELEASE : Denial.2016.1080p.BRRip.6CH.2GB.MkvCage